Dear Patient!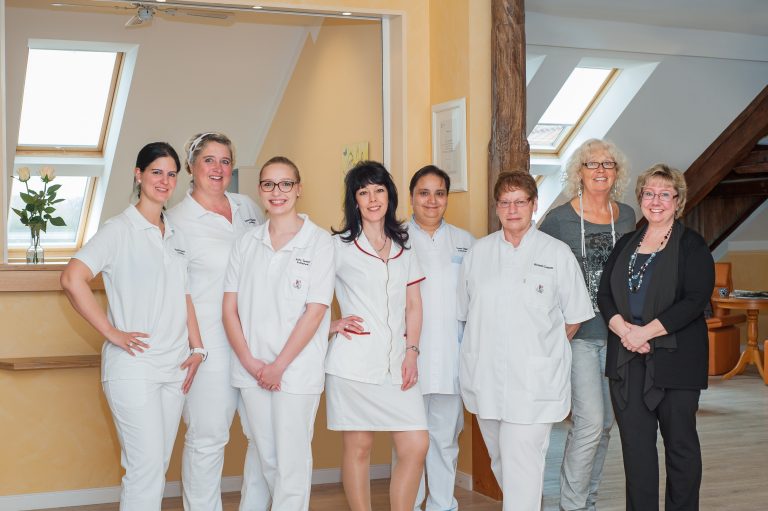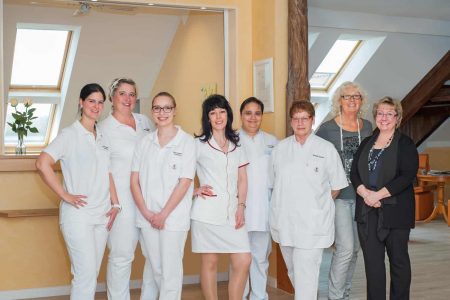 Welcome to Klinik St. Georg! Our clinic is a specialist clinic managed according to current holistic aspects and modern medical findings.
Treatment
We focus on you and your well-being!
In principle, all therapeutic measures prescribed by the chief physician, senior physician or ward physician are carried out with the greatest possible care. Our entire team is permanently striving to provide you with comprehensive and optimum service.
We want you to stay healthy and offer you the best possible support in case you are ill. We are always open to your wishes or suggestions for improvement.
Appointments
In order to ensure a smooth daily routine and to avoid waiting times, we ask you to make an appointment via telephone. At this individual initial appointment, we will make a diagnosis and suggest appropriate therapies. In addition, you will receive a cost estimate, which also shows which services can be billed directly to your health insurance.
Please arrange your appointment at the following number: +49 (0) 80 61/398-412 (usual office hours except on Wednesdays).
Accreditation with Health Insurances
We are approved for all German statutory and private health insurances. Our therapies are outpatient services, some of which are covered by health insurance companies. Some of our treatments can only be billed privately.
Further Information
In order to meet your individual needs, we will shortly provide you with more information for your admission or stay at our clinic:
Patient admission
Reception desk
Check-lists
Accompanying persons
Our rooms
Our kitchen
Nutritional suggestions
Leisure activities
If you have any questions, please do not hesitate to contact us!